Regular price
Sale price
€7,95 EUR
Unit price
per
Sale
Sold out
Sage sticks cleanse your room and house of negative energy. In addition, the sticks have an antibacterial effect and keep bugs at a distance.
Productbeschrijving

Salvia apiana is the plant we are talking about. Burning sage or "smudging" is an old ritual of the shamans. This "sacred herb" cleanses your home through its antibacterial effect, but also rids your own spirit and space of negative energy.
That nothing you can't explain, but can feel. The "bad vibes" you feel when someone has just had a fight or when someone is not feeling well. The smoke from this dried plant knows what to do with it.

With these Sage Smudge Sticks your spiritual hygiene is in order!

Benefits of sage smudging are:

- Cleanses your home and objects from negative vibes
- Has an antibacterial effect and also keeps fungi and viruses at bay
- Even bugs, such as mosquitoes, stay away after burning sage
- It can promote sleep.
- Also has a relaxing effect
Onderhoud

Before you start "smudging", a few basic rules

-It can smoke quite a bit so before you start open some windows and doors.
- You need matches or lighter, a feather or fan (or you blow) and a bowl to put the smudge stick in and catch the ashes. You can put a layer of shell sand/sand in the bowl/bowl, so you can safely put it away when you're done.
- Be careful with flammable objects such as curtains/net curtains.
- Sage is strengthened a
Details

Additional Information Sage smudgestick
Quantity : 2 pcs
dimensions: 12.7 cm long
material: dried sage tied together
Verzending & Retouren

Bestellingen voor 23:59 uur, zijn binnen 1 tot 2 werkdagen in huis.

Daarnaast mag jij jouw producten 14 dagen (ongeopend en in orginele verpakking) retouren
View full details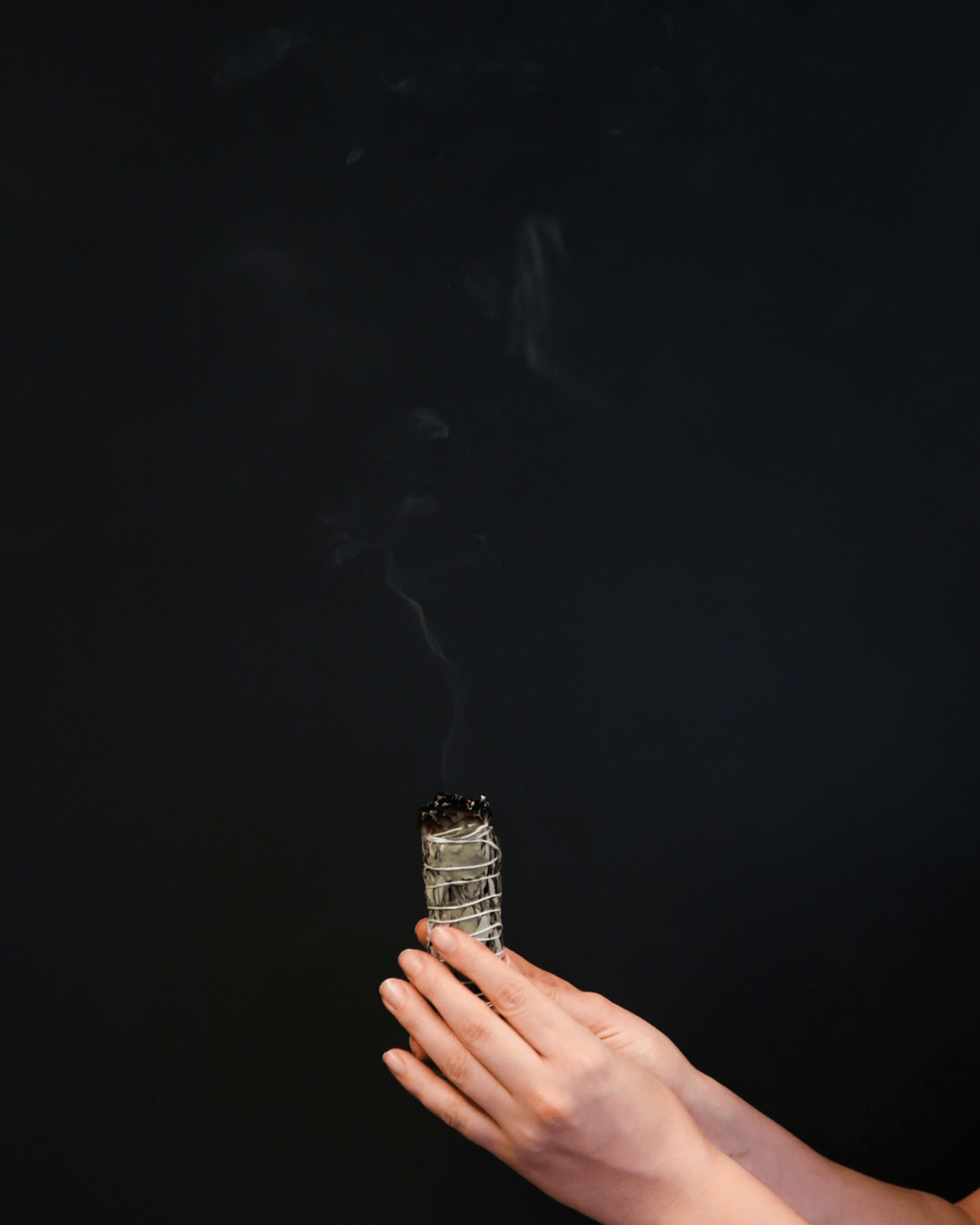 Reviews van onze klanten
Wij zijn trots op een gemiddelde beoordeling van 4.7/5 door 500+ klanten✨
Yogamat is Super fijn!

Yogamat (basic) is superfijn en mooi! Snelle levering. Aanrader.

Een geweldige webshop

Yogi Essentials is een van mijn favo webwinkels om yogaspullen en accessoires aan te schaffen. De producten zijn van zeer goede kwaliteit, klantvriendelijke service en zorgen altijd weer voor the extra mile.

Leuke Betaalbare yogaspullen

Jullie website biedt veel leuke en mooie spullen. Ik heb zelf een pakket aangeschaft en deze was binnen 2 dagen in huis! Blij met het pakket. Bedankt

Aanrader!

2 armbandjes besteld en wat zijn ze mooi! Super goede kwaliteit en totaal niet duur. Maar er zijn nog veel meer mooie dingen op de site! Zeker een aanrader.

Yoga deken en Kristallen stenen

Yoga deken en kristallen besteld. Meteen een bevestigingsmail gehad en dezelfde dag kon ik het al ophalen (yogastudio).
Blij mee :-)

Fijne webshop met goede producten

Fijne webshop met goede producten. Je kunt merken dat de bestellingen met aandacht en zorg worden verwerkt.